All my life I've heard the quote, "If you love what you do, you'll never work a day in your life." Although cheesy, this quote speaks such truth.
Since day one of meeting my first students, I've been undeniably obsessed with my job. Obsessed in a positive, can't learn enough, can't do enough, way.
I
still have so much to learn about these individuals and from these individuals, as does the world. My students have blessed me in so many ways, and I feel honored that I have the opportunity to know and work with them on a daily basis. For Autism Awareness Month, 8 of us bloggers are hosting a giveaway of some of our favorite products. The best part is that the winner won't have to prep a thing. All prizes will be mailed straight to your house prepped and ready to be used! See below for the prizes and to enter the Rafflecopter.
a Rafflecopter giveaway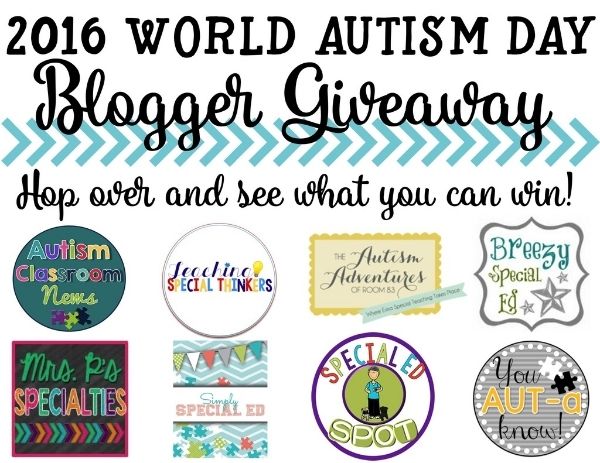 Read more »